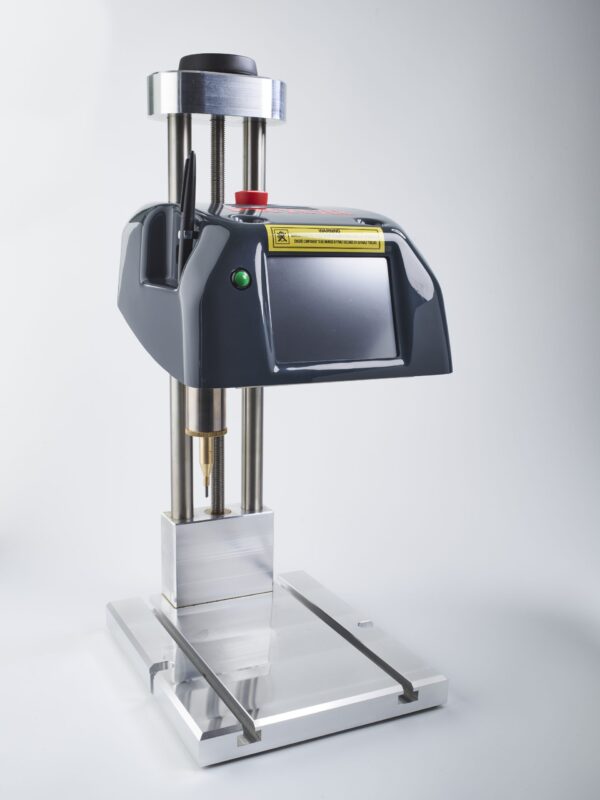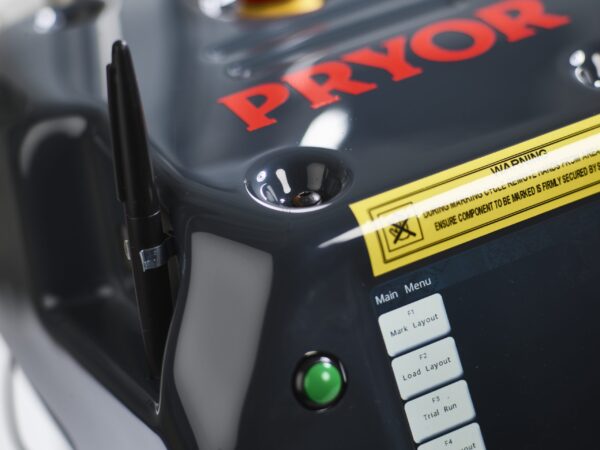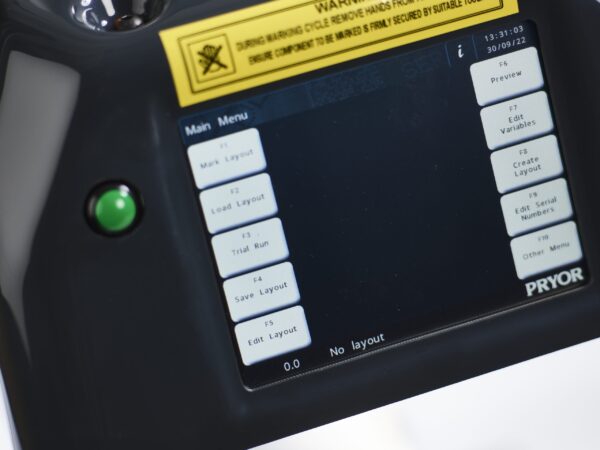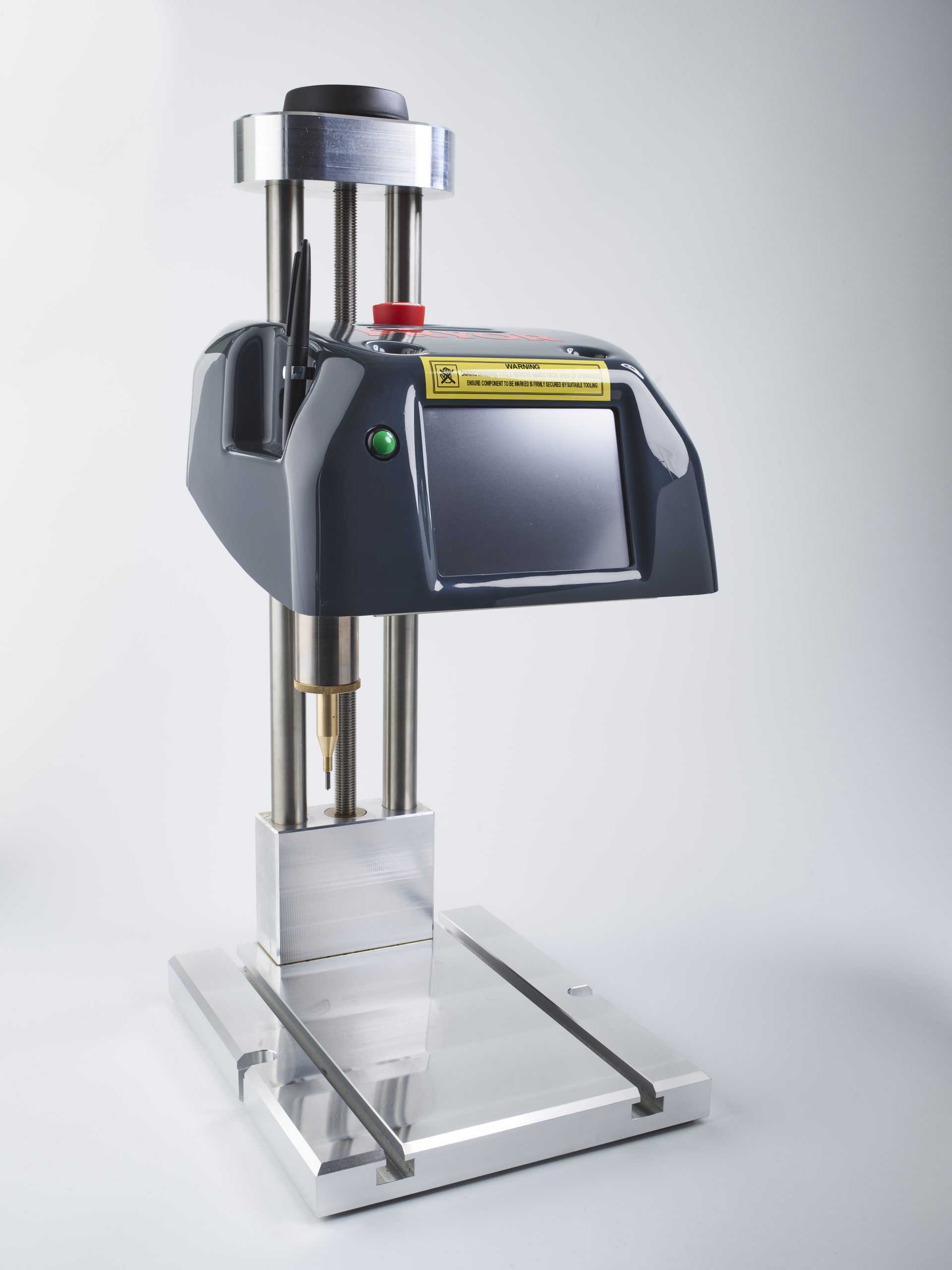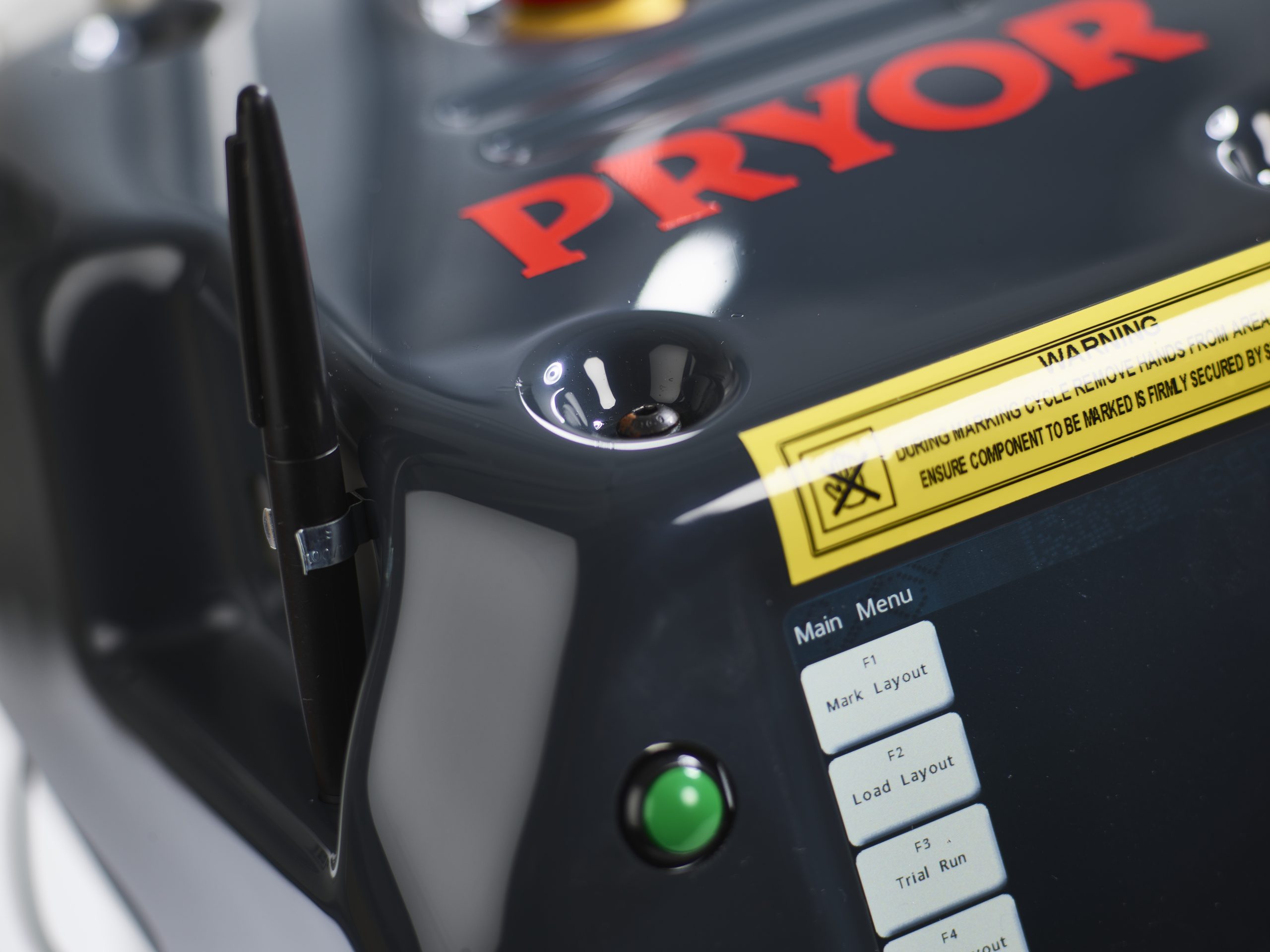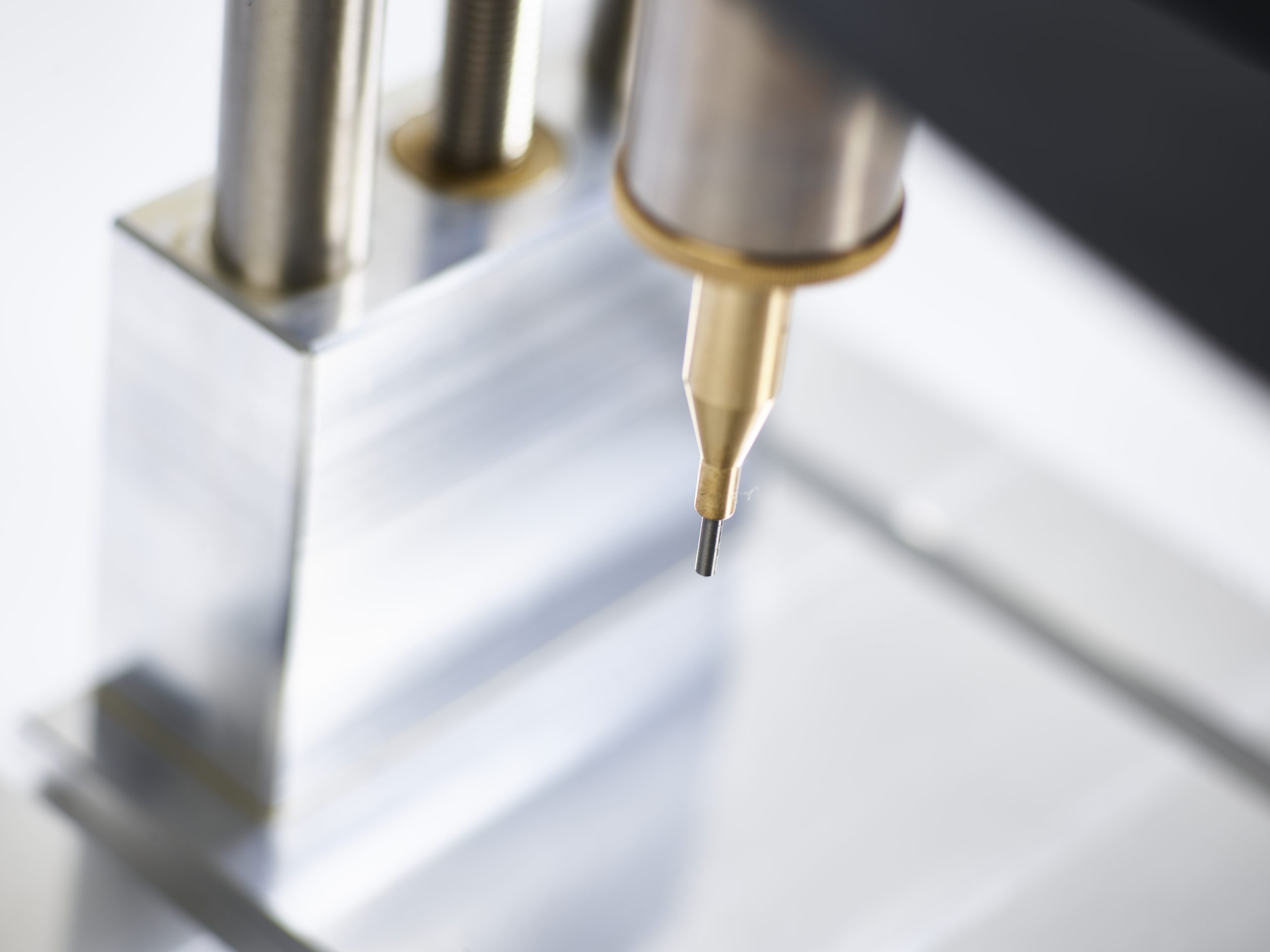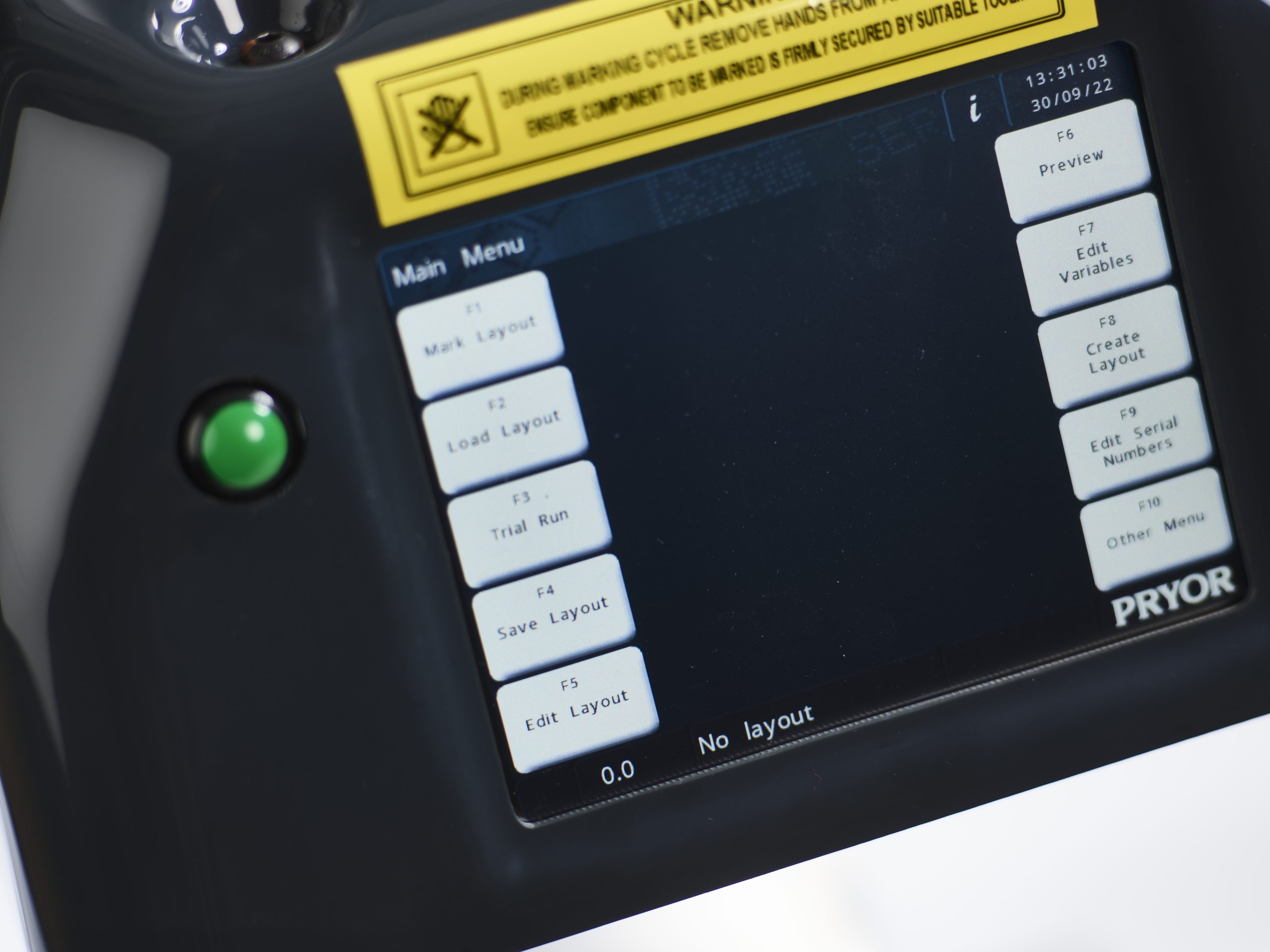 MarkMate Touch
The MarkMate Touch is the World's first bench mounted dot marking system that features an inbuilt 4000 integrated control system.
The user friendly 5.7" touchscreen, mounted on the marking head itself means this completely be self-contained unit has no need of a cabled
external controller. Our intuitive touchscreen interface, already proving hugely successful with the Pryor 60-30 PortaDot Touch, allows users to quickly create, edit and save marking layouts without needing to step away from the machine. When ready to mark a component, the layout is quick to load and execute via the same touchscreen, or the physical start/stop button mounted alongside the screen.
Main Features:
Marking Area: 100mm x 75mm
 Marking Formats: 5 x 7 / 7 x 9, Varidot
 Variable Marking Speed
Features
Marking Area: 100mm x 75mm
Marking Formats: 5 x 7 / 7 x 9, Varidot
Variable Marking Speed
Marking Machine Weight: 13Kg
5.7'' Touchscreen for inbuilt 4000 controller
Machine Dimensions: Height = 570mm, Width = 200, Depth = 280mm
Maximum of 15 characters for 2D barcodes
Up to 4000 layout memory capacity