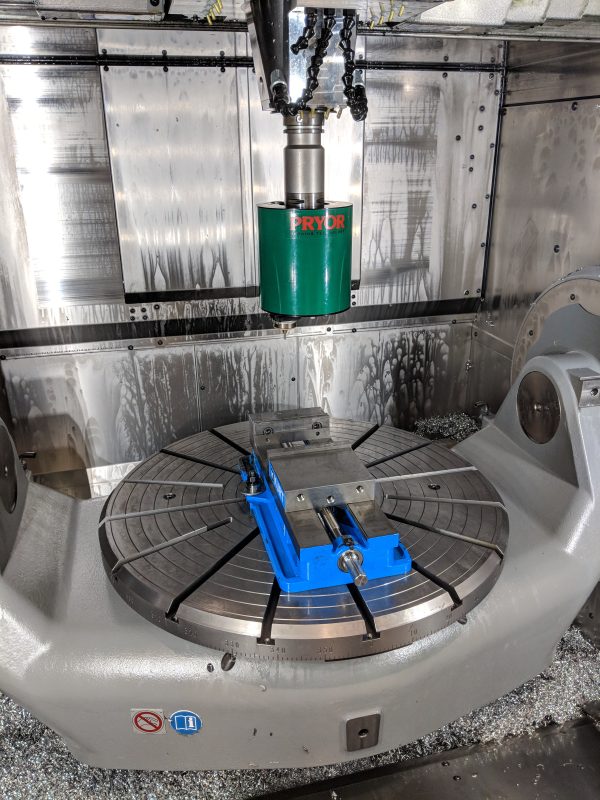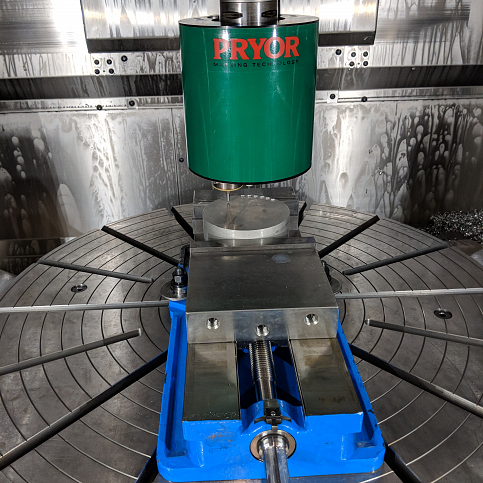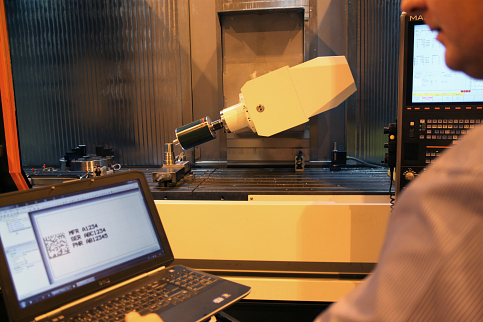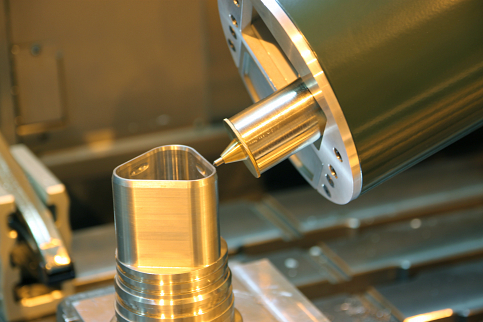 CNC Dot Peen Marking Tool
Pryor's CNC Marking Tool is a dot peen marking device that operates within your existing CNC machine. It is capable of marking components of all different shapes and sizes. This tool is ideal for marking serial numbers, 2D Data Matrix codes, logos and alphanumeric text.
This battery powered and Wi-Fi controlled tool can be mounted in various tool holders and programmed directly from external PC or CNC controller
Operated within your existing CNC machine
Dot-peen marking device, ideal for lower stress marking operations
Suitable for marking components of various sizes and dimensions
Capable of marking serial numbers, 2D Data Matrix codes, logos and alphanumeric text
Features
Video
Technical Data
Accessories
Features
Overview
The biggest cause of scrappage and waste in many manufacturing environments is moving parts around the shop floor. Pryor's CNC Marking Tool eliminates the process of moving machined parts to a separate workstation for marking, significantly reducing any risk of damage to the component. It is also ideal when workshop space is limited as it requires no individual workstation.
The battery-powered dot-peen marking head produces a sequence of impact dot marks that create human or machine readable inscriptions, often used for traceability and tracking of parts. The system is fully optimized to adhere to strict international aerospace part marking standards, where dot marking is often required because of its lower stress levels. The battery is also removable, to allow for continuous use when charging. The unit has an auto-power off function to preserve battery life when not in use.
The tool is easy to operate using Pryor's standard windows-based software that uploads marking layouts to tool via a WI-FI connection. It is capable of quickly creating a layout in a drag and drop editor, including different fonts, arc marks, logos, alphanumeric information and Data Matrix codes.
Serial numbers, in either text format or data matrix format, can be set to automatically serialize and duplicate check, preventing operator input error. The force control is also variable, allowing the tool to be used on materials of varying hardness whilst maintaining optimum depth.
Marking layouts can be called from the machining center code to trigger in-process marking.
Key Points
Reduces damage and saves time resulting from moving parts from the CNC machine to a separate marking station
Data Matrix marking within the CNC station
Automatic serialization and duplicate checker
Variable force control enables optimum marking depth on materials of different hardness
Compact tool requires only minimal storage space and does not require an individual workstation
Video
Technical Data
Removable 36V 2.0Ah Li-Ion battery
Battery operation: Over 3 hours of continuous marking, auto-power off when not in use
WiFi user interface for uploading and calling marking programs
Marking window size – 50mm x 25mm
IP rating: IP53
Adaptor – varios machine tool holders available, including HSK, Capto, CAT and anything can be quoted
Dimensions:

Diameter – 152mm, 6″
Length (excluding tool holder) – 221mm, 8.7″

Weight – 6.5kg
Standard Character Sizes: 0.15mm – 99.9mm in increments of 0.15mm Standard Marking Formats: 5×7, 7×9, Varidot, HPGL, BMP Logos, True Type Fonts
Electromagnetic solenoid with programmable depth settings
Capable of marking all engineering metals up to 62HRc (800Hv)
Accessories