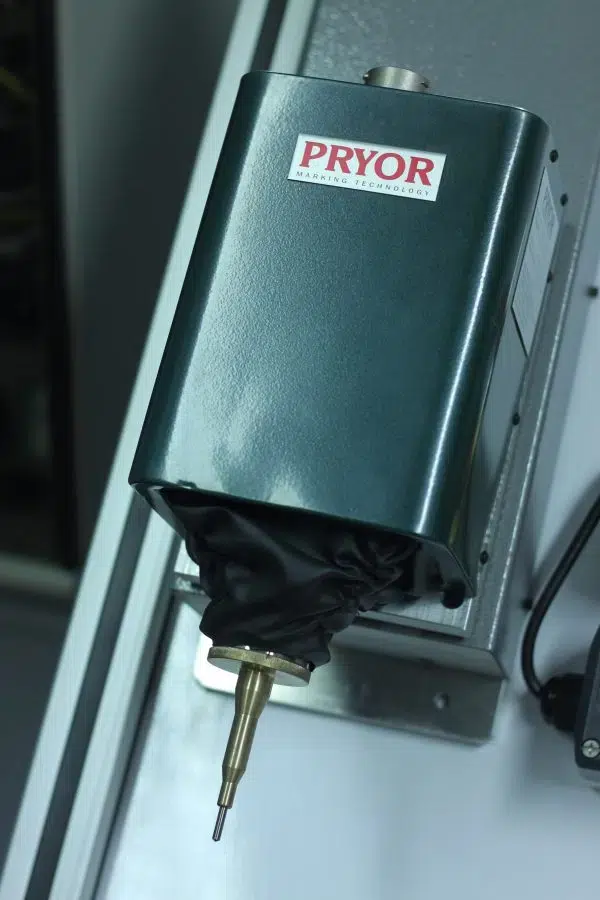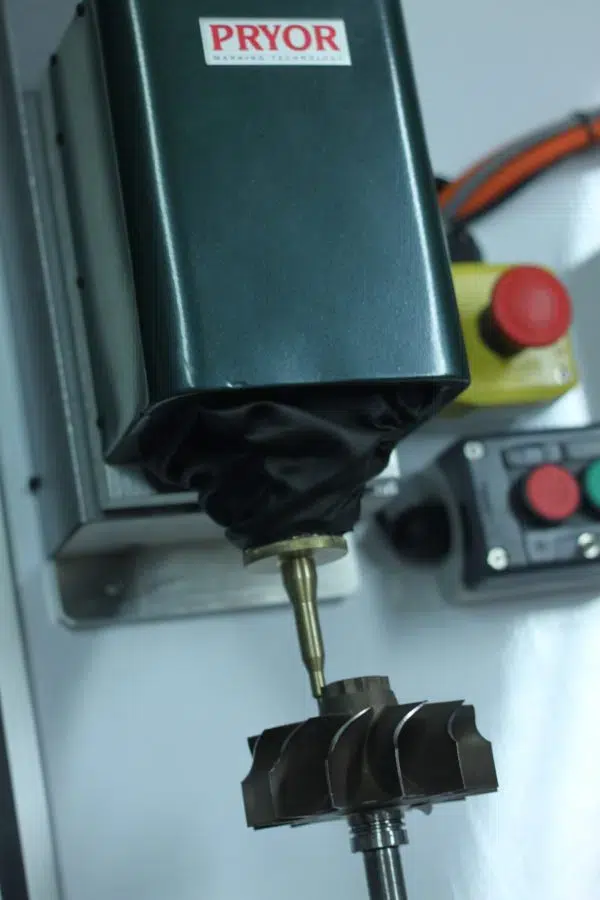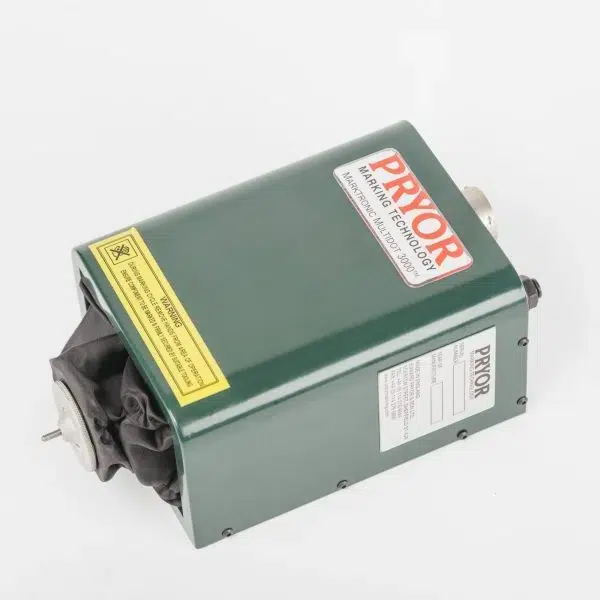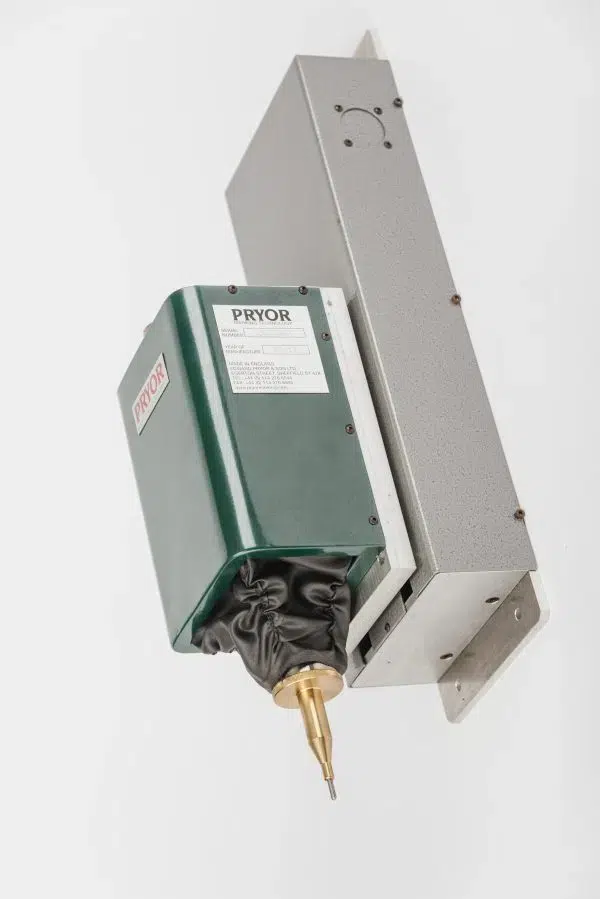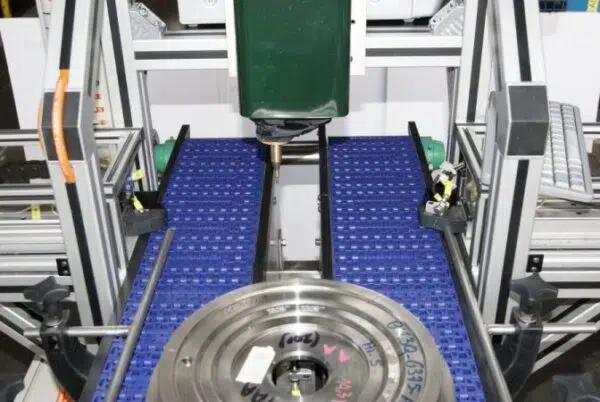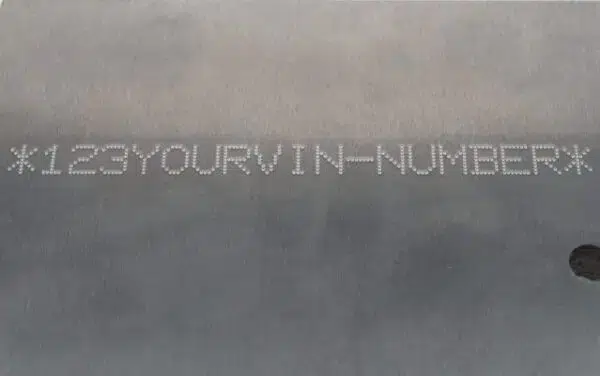 InDot Dot Peen Marking Machine
The Pryor InDot range of dot-peen marking machines provide a sequence of impact dot marks that create a human or machine readable inscriptions such as identification codes, logos and 2D Data Matrix barcodes. This range of machines is compact and designed to be integrated into either an existing production line, or integrated into a turnkey bespoke installation.
Designed for integration into an existing production line, or into a turnkey bespoke installation
Ideal for high volume production rates
Often used in the aerospace industry due to unbeatable dot matrix dot accuracy
Various marking window size options
Various controller options
Features
Technical Data
Accessories
Features
The InDot range of integratable dot peen marking machines is ideal for high volume output or for adding to existing production lines. They can be integrated into any industrial or commercial application, or they can be installed as part of turnkey bespoke solution. The compact nature of the machine and high marking area to machine size ratio makes them very easy to integrate. The standard machines are powered by electromagnetic solenoid and there is no need to connect air supply.
The marking heads are driven by a lead screw mechanism that ensures absolute dot precision which is vital in 2D Data Matrix code marking, extensively used in the aerospace industry. The force control is variable to enable the operator to program the machine for optimum output on the material that is being marked. This ensures accurate marking depth when adhering to critical standards. The flat X/Y linear movement of the marking head also ensures depth consistency.
The high speed of the integrated dot marking head is also controllable, allowing the user to tailor the speed of the marking to the exact cycle time requirements.
The InDot range of integrator marking machines provides a many various marking options, one of which is the marking window size. Pryor offers a large variety of marking window options, allowing the user to choose an optimal window for the amount and size of information they are planning to mark. The InDot range also provides a range of controller options: the 4000 controller, or the option to link to a PC via one of the two controllers using our Windows based software to drive the machine.
Technical Data
Marking window sizes:

50mm x 25mm,
130mm x 30mm,
60mm x 60mm,
150mm x 150mm,
300mm x 150mm,
Others available on request

Standard Character Sizes: 0.15mm – 99.9mm in increments of 0.15mm
Standard Marking Formats: 5 x 7, 7 x 9, Varidot, HPGL, BMP Logos
Electrical Supply: 220v/110v
Electromagnetic Solenoid with programmable depth settings. Capable of marking all engineering materials up to 62HRc (800Hv)
| | |
| --- | --- |
| Marking Window: | Dimensions: |
| 50mm x 25mm | 226mm (H) x 133mm (W) x 92mm (D) |
| 130mm x 30mm | 225mm (H) x 220mm (W) x 122mm (D) |
| 60mm x 60mm | 351mm (H) x 237mm (W) x 244mm (D) |
| 150mm x 150mm | 344mm (H) x 359mm (W) x 359mm (D) |
| 300mm x 150mm | 326mm (H) x 515mm (W) x 300mm (D) |
4000 Controller:

Large 10.4 inch full colour screen
Resistive screen is usable with gloves
Integrated help animations demonstrate common functions
Impact resistant screen
Preview of layout on main menu screen
Detailed preview improved with variable dot size, grid, auto zoom
USB keyboard can be connected if preferred
Find out more about 4000 Controller here
Accessories