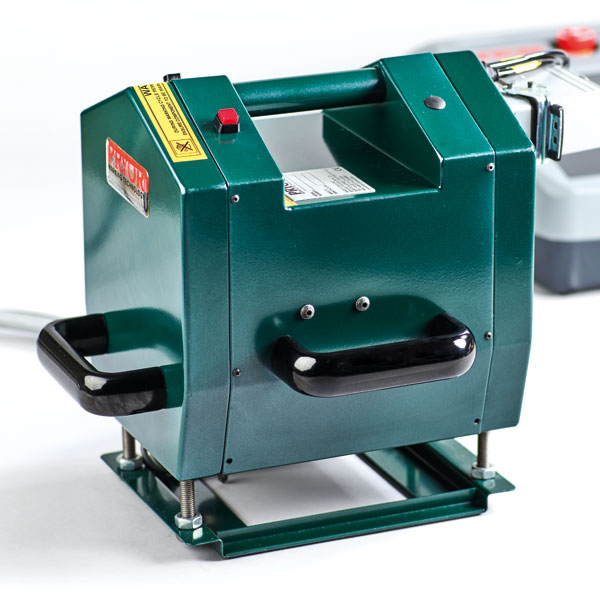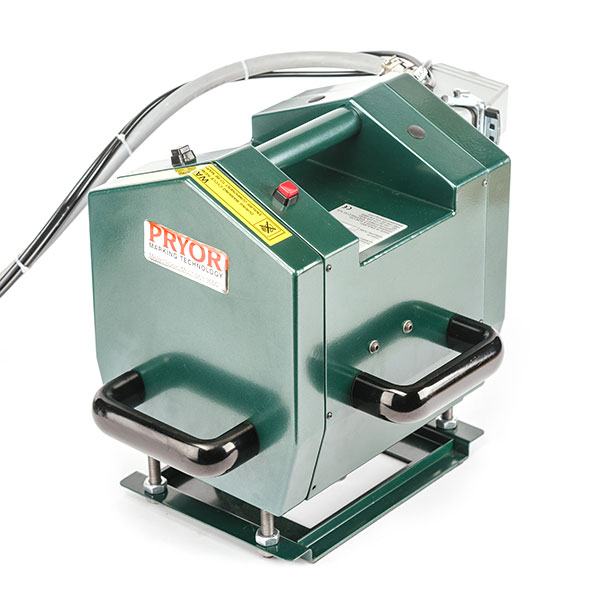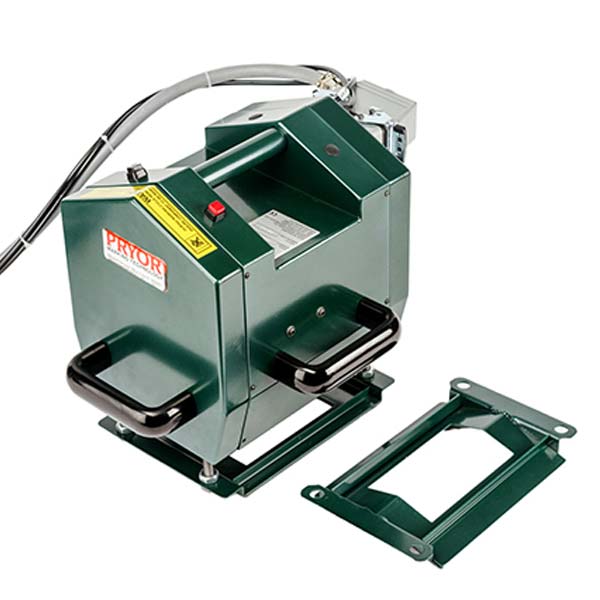 PortaDot 100-75
A heavyweight, high precision hand-held Dot Peen marking machine for deep marking on large / heavy components. The extra size and weight of the unit ensure there is no movement during marking. The PortaDot 100-75 is ideal for large, hard components in heavy industrial applications.
Dot peen engraving of immobile, large / heavy components
Rail industry marking
Oil, gas and pipeline identification marking
Casting / forging applications
Chassis and engine VIN marking
A pneumatic version for extra deep marking is available if  required
Controlled with Pryor's 4000 Series Controller
Flat X/Y movement with no pivoting axis provides consistent marking depth throughout marking area
The standard machine is supplied with:

Electromagnetic solenoid
5m cable
Mains powered controller
Features
Deep Pneumatic Version
Video
Accessories
Features
Heavy weight model to reduce movement during marking process
Marking Area: 100mm x 75mm
Comes with Pryor's 4000 Series Controller as standard
Fully compatible with Pryor's PC based Traceability Software
Standard electric version with the option of a pneumatic upgrade if a very deep mark is required
Option to purchase an electromagnetic clamp to further reduce the possibility of movement during the marking process
Large handles on two sides for stability when marking in both directions
Standard Character Sizes: 0.18mm – 99.9mm in 0.18mm increments
Marking Machine Dimensions: W: 329mm H: 307mm D: 267mm
Series 4000 Controller dimensions: 375mm x 335mm x 132 mm
Weight: Head 10.7kg | Cable 1kg | Series 4000 Controller 5kg
Construction: Aluminium internals and cover
Workpiece hardness: Max. 62 HRC (800HV)
Operating temperature: 0ºC – 80ºC (32ºF – 176ºF)
Drive Mechanism: lead screw
Cable length: 5m standard
Power supply: AC Input 50/60Hz; 100-240VAC
Optional battery powered controller: 36V Li-Ion 3.0Ah/108Wh battery
Marking type: 5×7, 7×9, Varidot, HPGL, BMP Logos, True Type Fonts, Data Matrix
Connectivity Options: 1 x RS232, 1 x USB (that has the option of being removed to create 2 x RS232) and digital I/O (8 in 6 out) connectivity. Optional Ethernet TCP/IP and optional Field Bus.
Dot Mark output styles: 5 x 7,7 x 9,Varidot, 2D Data Matrix, HPGL, BMP Logos
Controller Memory Capacity: Up to 9000 layouts
Controller features an industrial 10.4 inch touchscreen with additional option of connecting an external keyboards.
On screen mark preview and trial run features
Head cable industrial steel connector to easily disconnect the marking head when needed
Pneumatic Air Supply requirements: Power 6 bar (87psi) non-lubricated, dry. (Deep Pneumatic version ONLY)
Deep Pneumatic Version
PortaDot Deep Pneumatic Dot Peen Marking Machine
The PortaDot 100-75 Deep Pneumatic dot-peen marking machine is a mobile impact marker capable of creating very deep marks. This product is ideal for oil and gas/pipeline marking, cast and forge marking and nuclear applications, or for creating deep identification marks that will later be coated with paint.
Portable dot peen impact marking machine
Capable of marking very deep marks
Ideal for oil and gas/pipeline, cast and forge marking and nuclear applications
Marks remain visible through paint coating
Mobile
Designed for stability, heavy weighted with large handles on two sides of the machine, enabling the user to easily operate the dot marker in both orientations.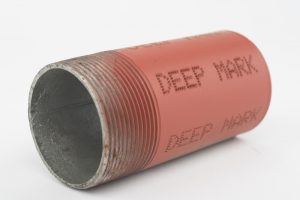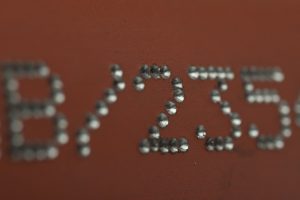 Video
Accessories
We also have a range of accessories available for this product: