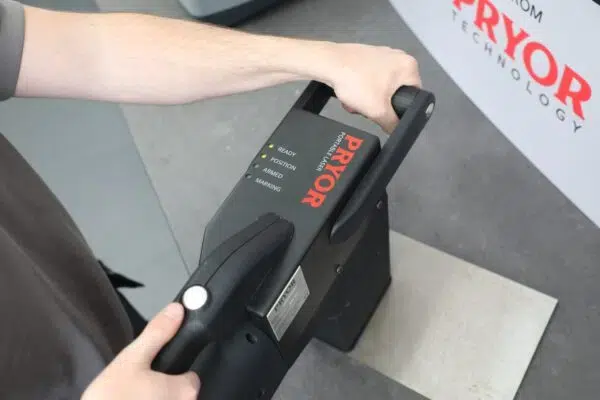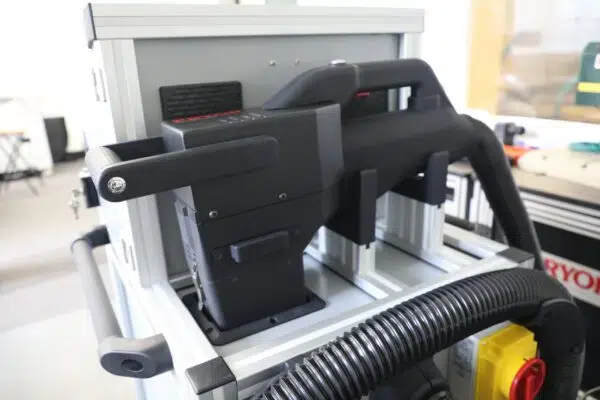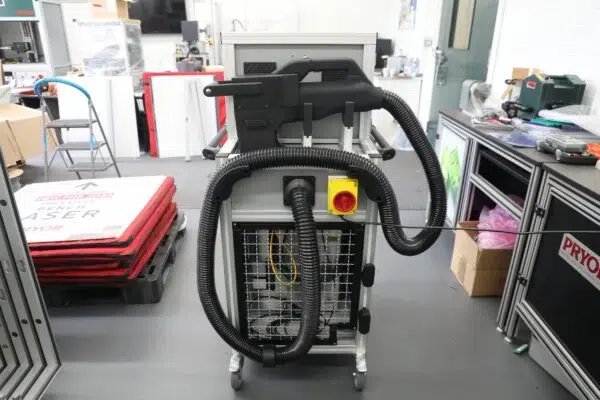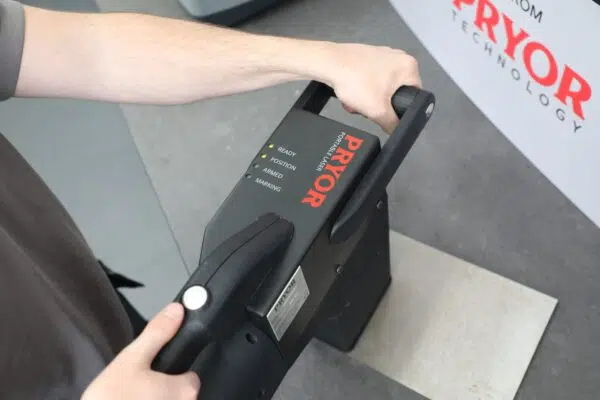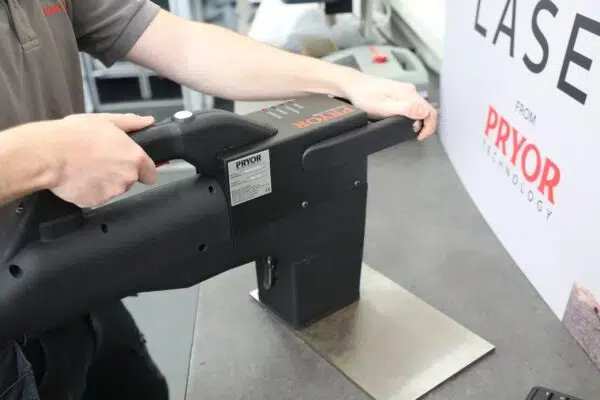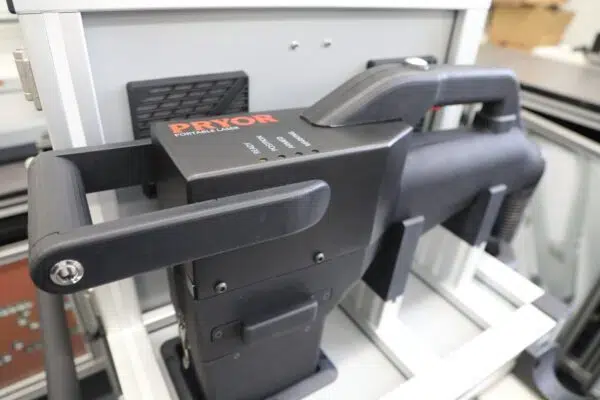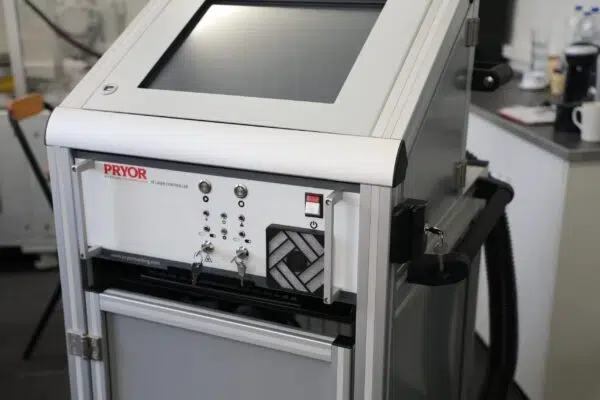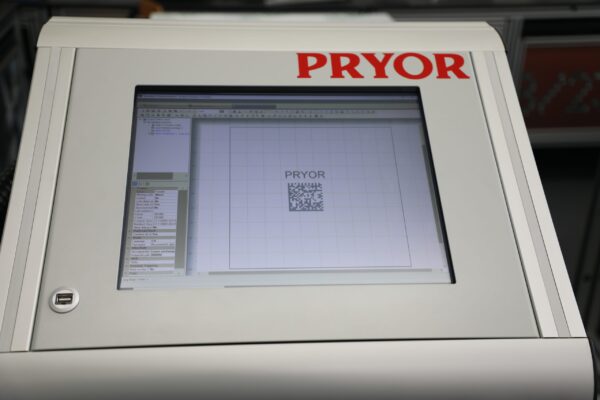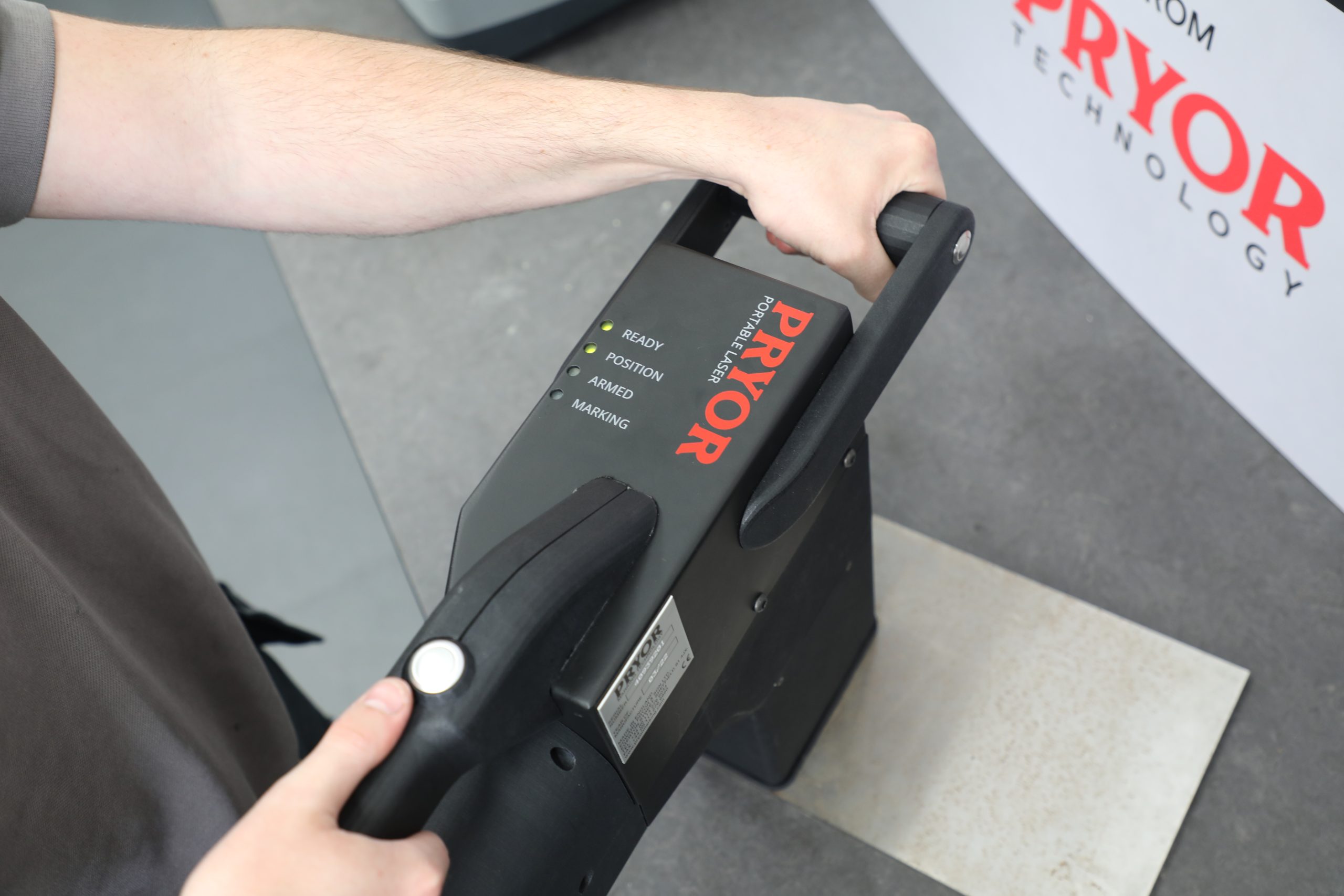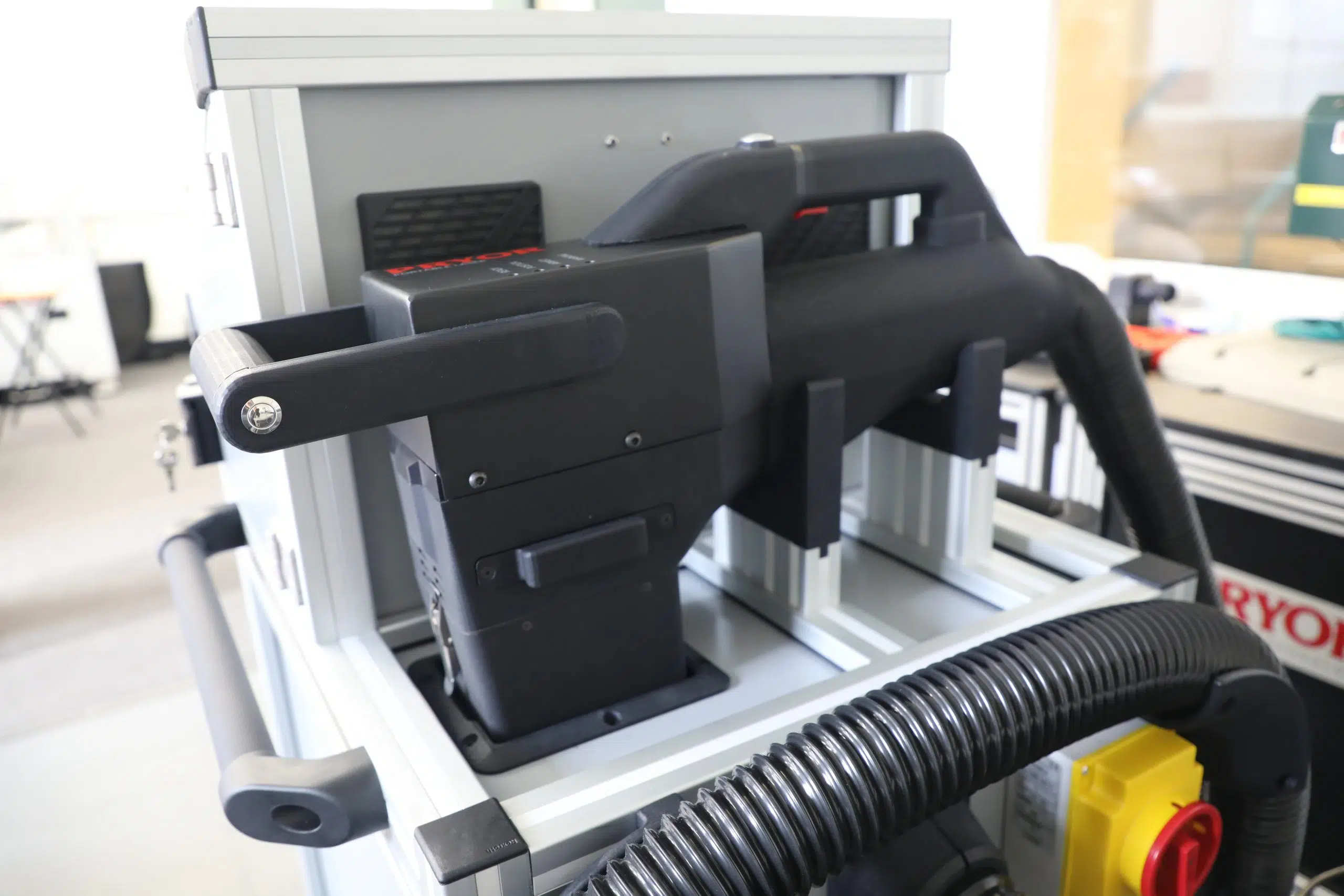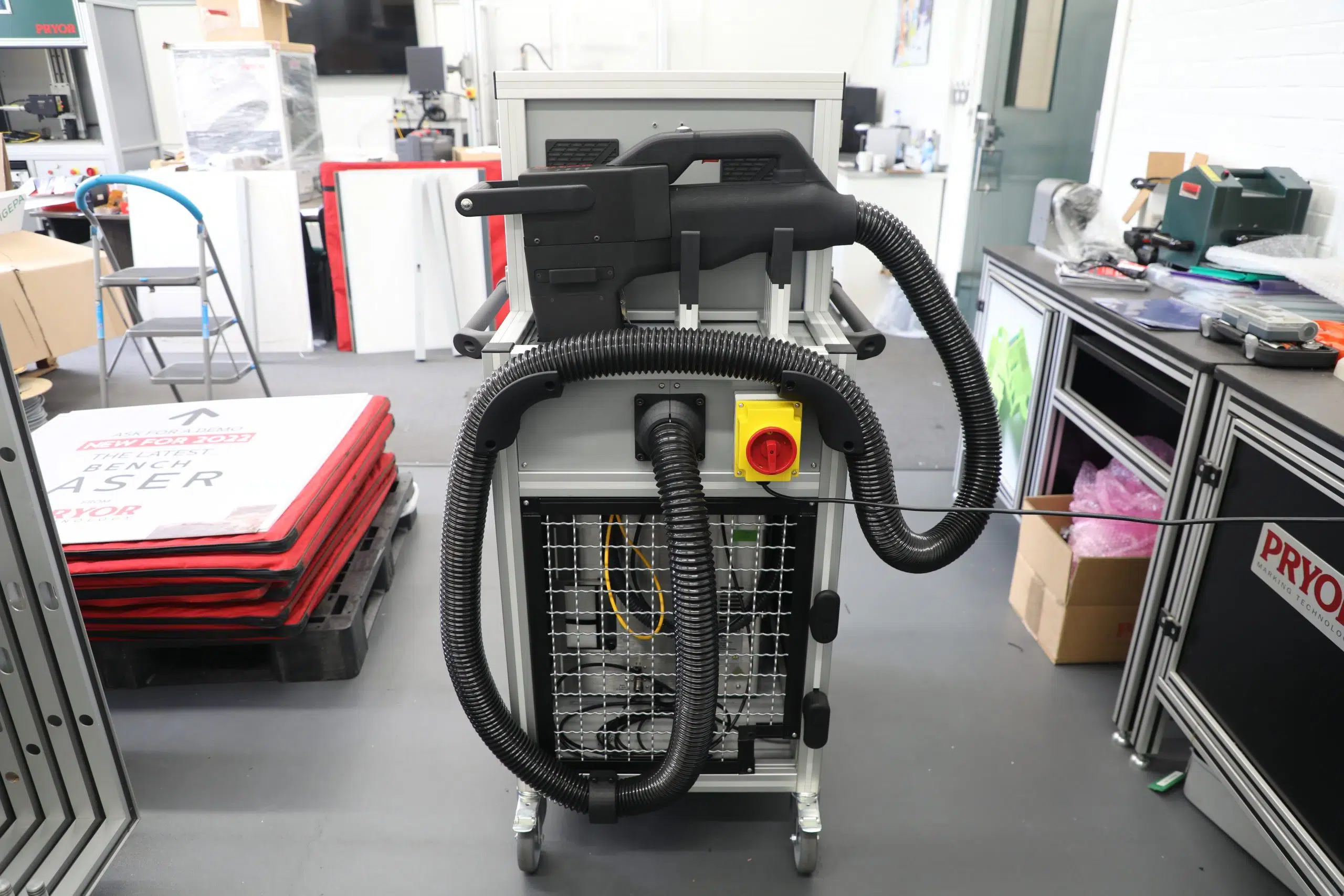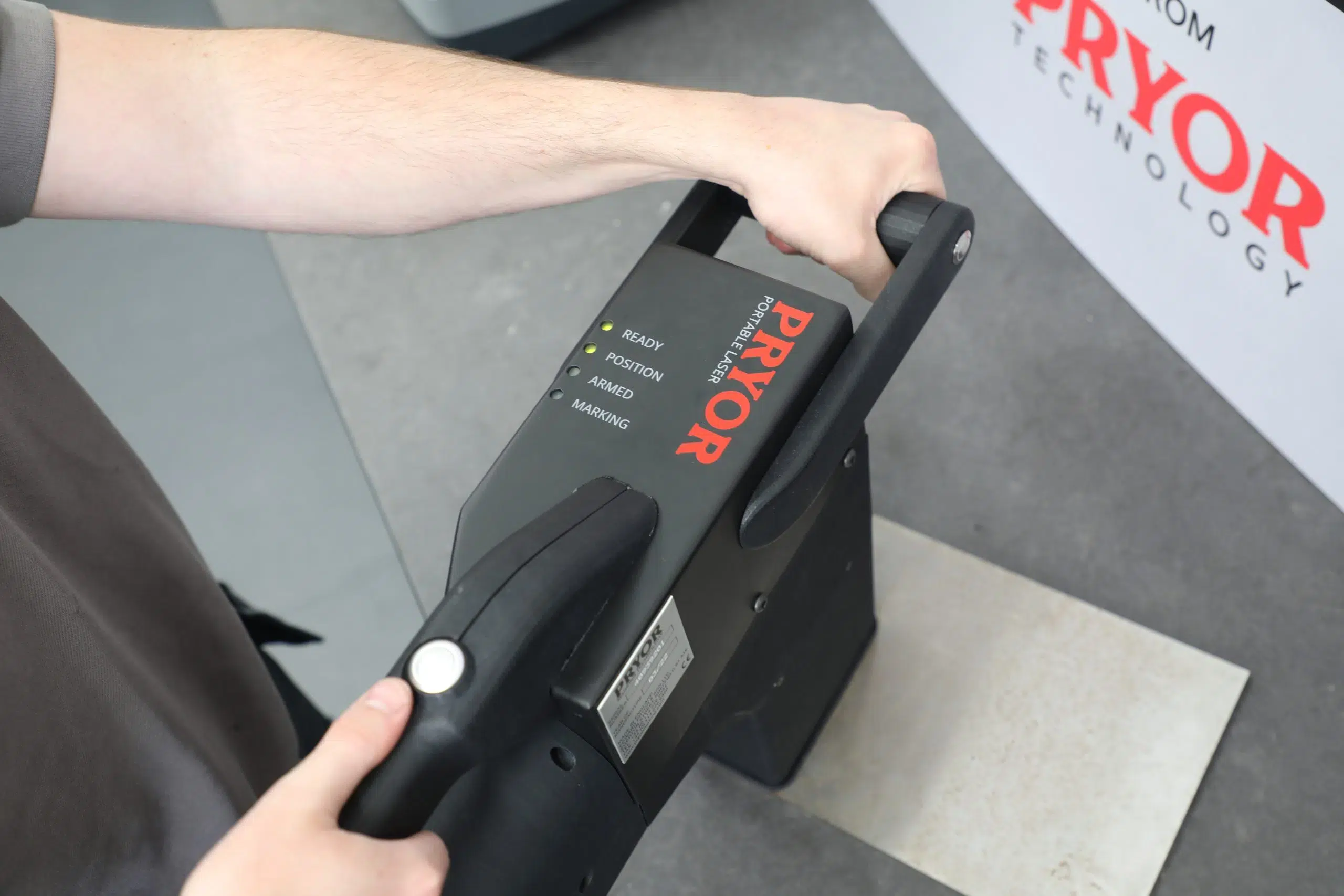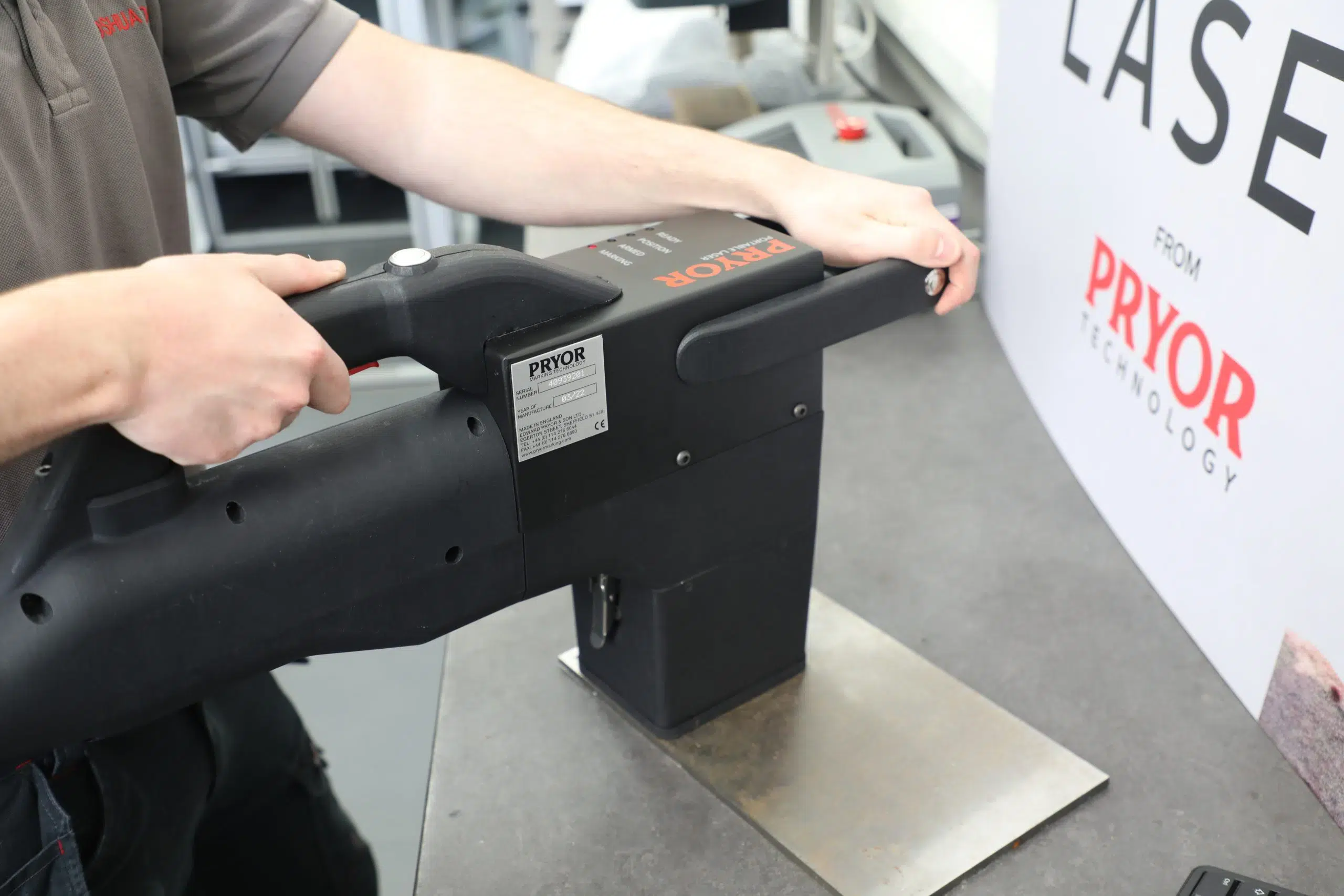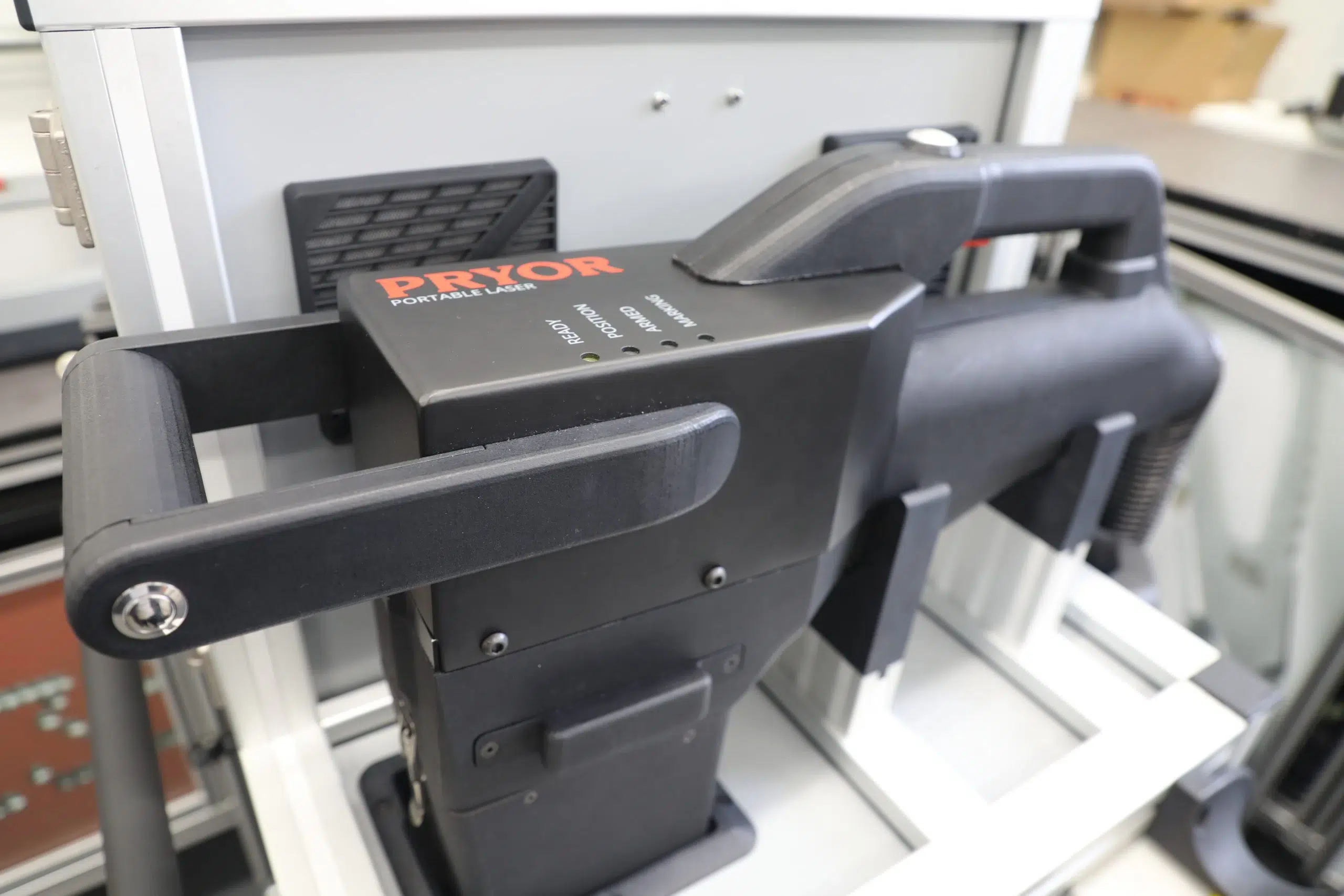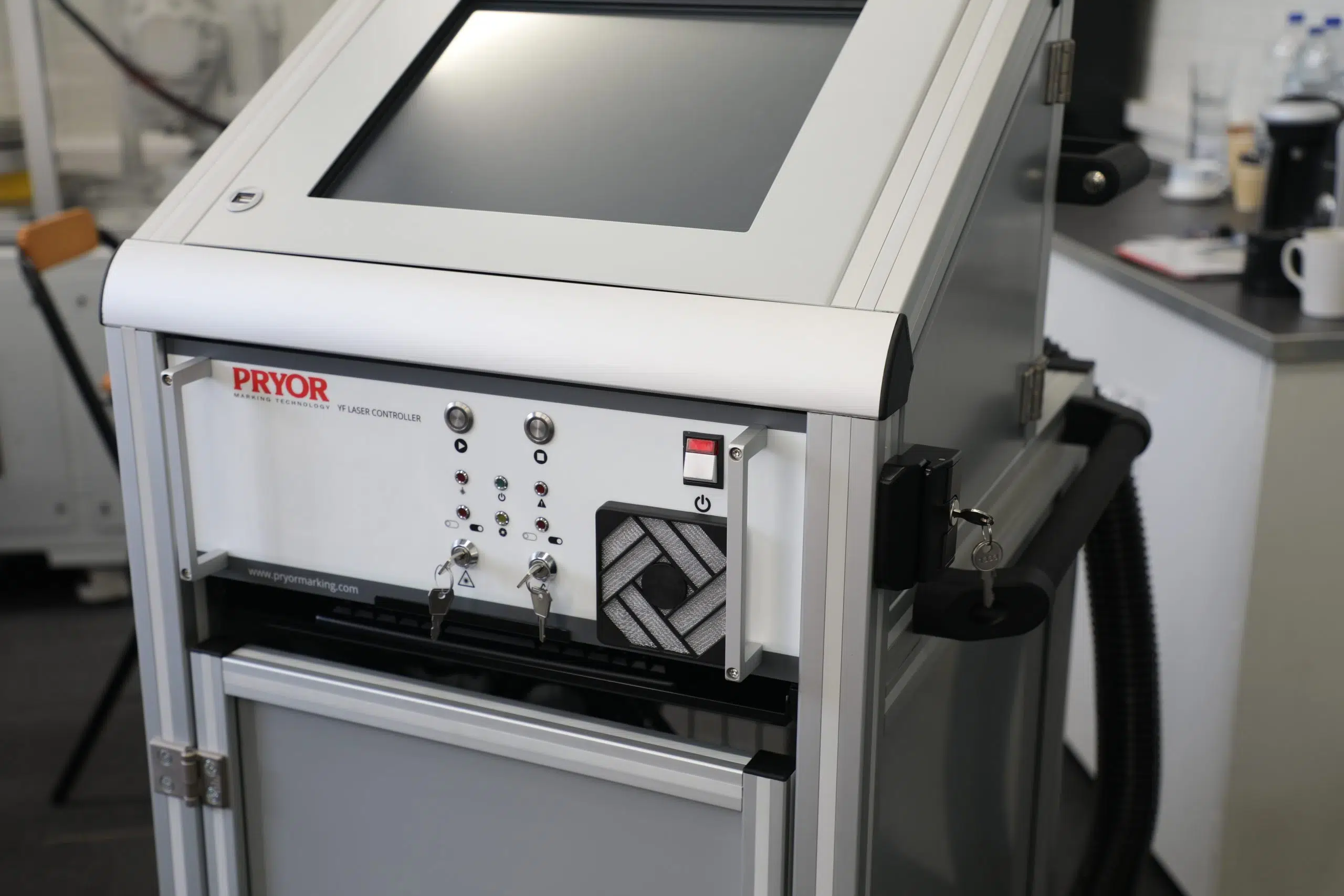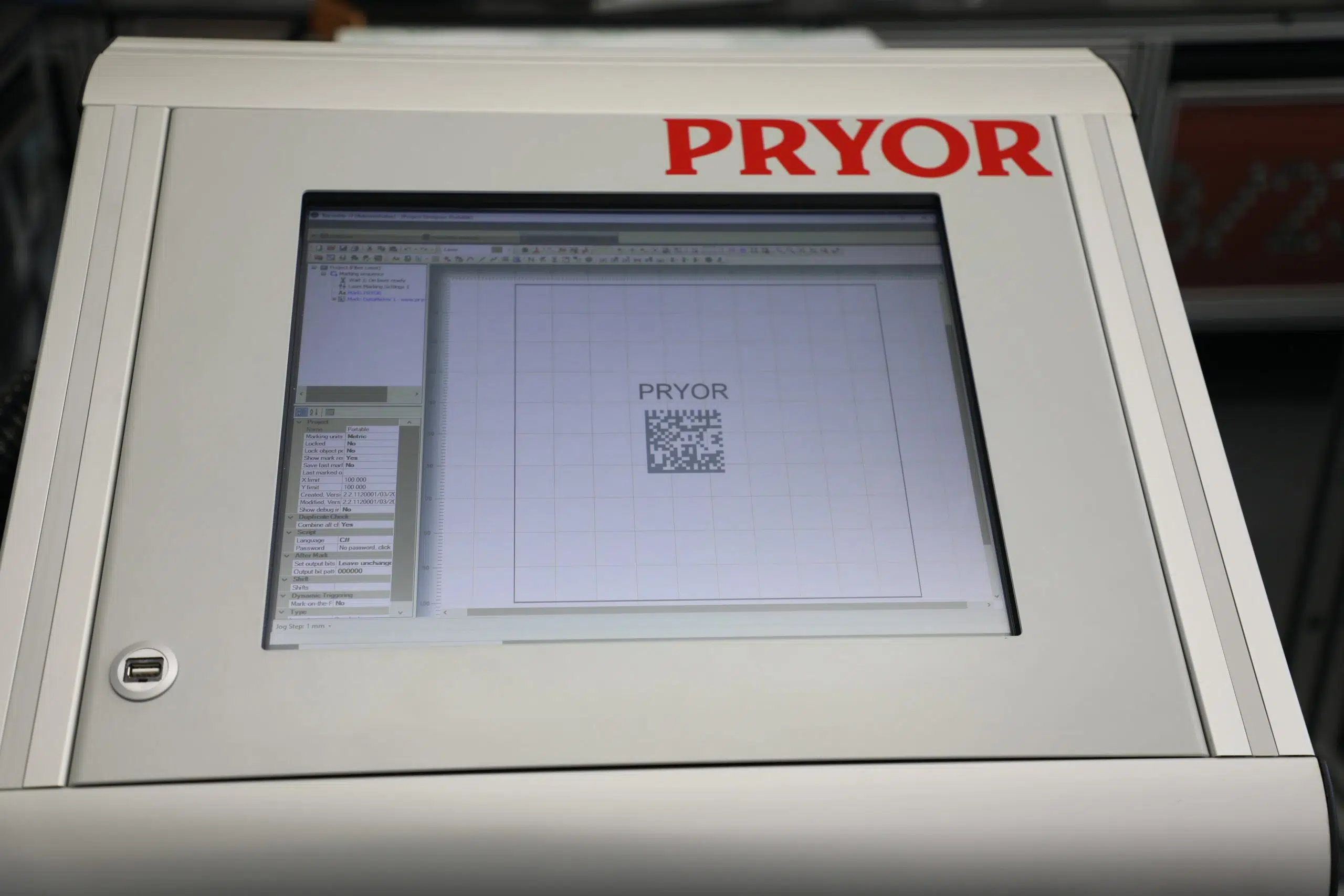 Portable Laser Marking Machine
The Pryor Portable Laser marking machine is an incredibly mobile solution to laser marking. This machine provides a quick and easy method of marking large, heavy or  immobile objects. The handheld laser marker is ideal for marking flat metal surfaces and produces a smooth, high-contrast finish.
Laser mark large and immobile components
Ideal for steel stockholding to safely mark batch numbers, dates and steel grade information
Available on a manipulator for production line integration, with custom clamping options
Produces marks very fast, adding efficiency to your marking process
Range of marking areas available
Features
Video
Technical Data
Features
Overview
Handheld Laser Marking
The Pryor Portable Laser Marker is mobile yet robust, and is easily carried around a workshop to quickly produce high definition laser engravings on many types of material. Laser marking provides the great variability in permanent marking, allowing detailed, aesthetically pleasing marks to be created, and therefore is a popular method of marking brand logos. This handheld laser engraver is ideal if versatility is important to your application, as it provides the highest number of options for various effects.
Portable Laser Marking Made Easy 
Because laser marking requires no physical contact, the engraving does not create any stress points or deformation to the material being marked. This can be very useful for maintaining set specifications for the material, and also helps reduce consumable costs.
This portable laser comes with protective guarding to prevent any safety escapes, while still providing a viewing window and internal light to allow the user to monitor the progress of the marking. The Pryor Portable Laser engraving machine is the ideal solution to handheld laser marking.
Laser Marking Curved Superalloy Panels
Pryor developed a portable laser marking and traceability system for the Heart of Steel project in Sheffield, a charitable project raising money for the British Heart Foundation. Find out more about our specially adapted Portable Laser marking machine for the Heart of Steel project here
Video
Technical Data
Overview
Portable Laser Marking Machine Technical Data
Long term power stability: 1-3%
Operating Temperature: 0 to 42 degrees celsius
Active Air Cooling
3m Fibre optic in protective conduit with 8mm collimator/isolator
Power: Less than 200 W – 110 or 220 V
Average diode life exceeds 50,000 hours
Standard frequency: 20,000 to 200,000
(Pro frequency: 1,200 to 1,000,000 to enable clean engraving with no need for after treatment.)
Standard pulse width: 100ns.
(Pro pulse width: adjustable: 4, 8, 14, 20, 30, 50, 100 and 200ns)
Emergency stop
Interlocked safety switches
Protective guarding with viewing window
Dedicated trolley with inbuilt controller
Internal light
Large handles for easy positioning
YF20

YF20 Pro

YF50

Pulse Energy

1mJ

1mJ

1mJ

Average power

20W

20W

50W

Msquared

1.6

Polarisation

Random

Power Tunibility

10% to 100%

Pulse Duration @ 20KHz

100ns

4,8,14,20,30,50,100 & 200ns

120ns

Repetition Rate

20 KHz to 200KHz

1.6 KHz to 1000 KHz

50 KHz to 200 KHz

Long Term Power Stability

1 – 3%

Operating Temperature

0 to 42°C

Cooling

Active Air Cooling

Fibre Optic

2 Meter Pigtail With 8mm Collimator/Isolator

Power

Less Than 200W – 110 or 220 VAC

Warranty

2 years as standard