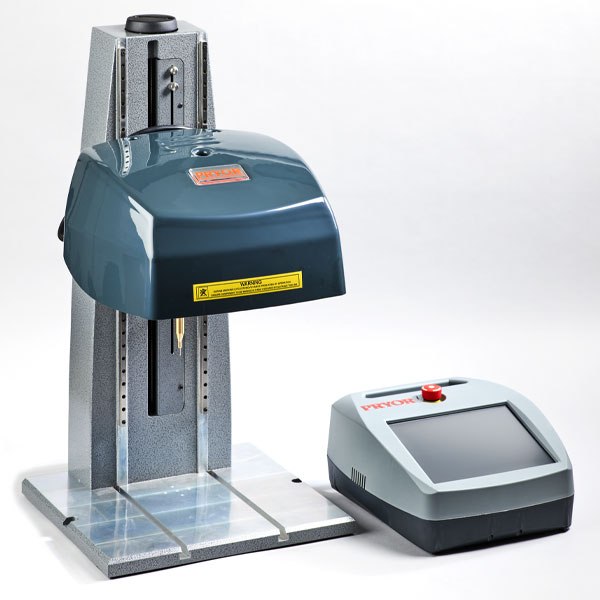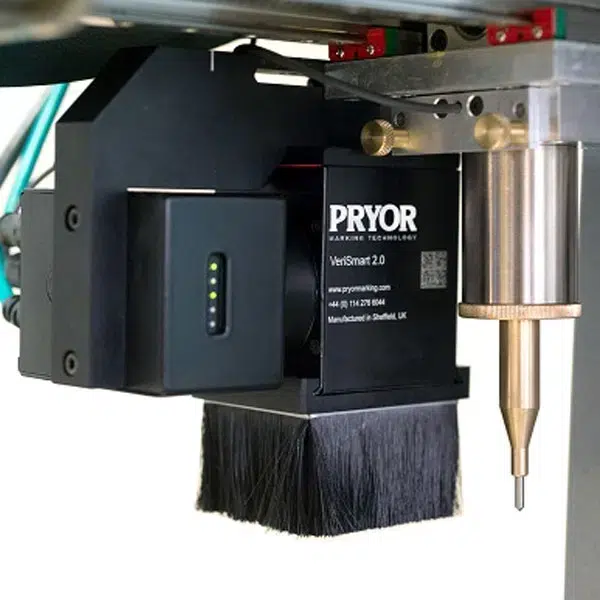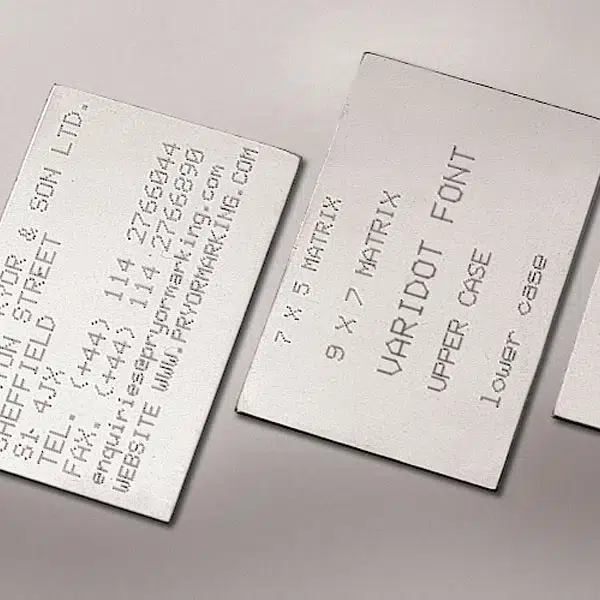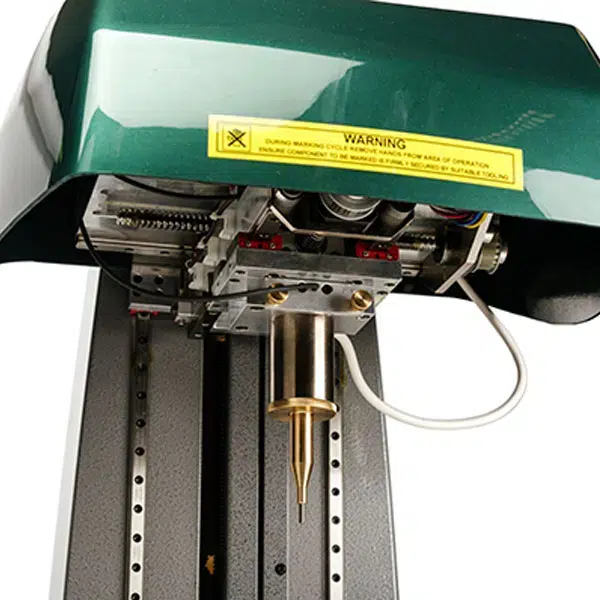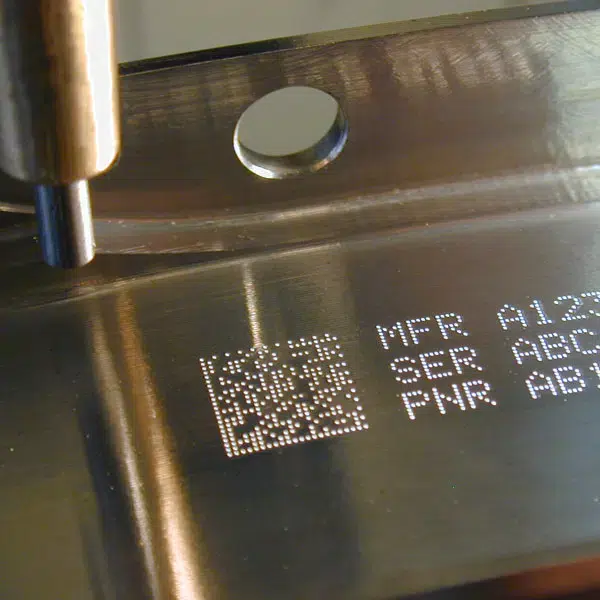 Benchtop Dot Peen Marking Machine (BenchDot)
The Pryor BenchDot is a bench top dot peen marking machine. These are robust and compact marking devices that can easily integrate into a workshop environment due to their quality build and compact size. The BenchDot is ideal for marking small to medium sized components of unusual shapes and dimensions with alphanumeric information and 2D barcodes.
Programmed using the  4000 Controller or Pryor's PC based Traceability Software
Available in 3 different marking window sizes
A pneumatic version is available for extra deep marking
Ideal for marking alphanumeric identification and Data Matrix codes
Available with a wide range of accessories to tailor to your specific marking requirements
Machine of choice for rigorous specifications of data matrix marking in the aerospace industry
Option to upgrade to an Electric Z Axis with Autosense (EZA) for increased quality control and operator ease
Widely used within the aerospace industry and military supply chain for marking and verification standards including JES131, MIL-STD-130 and ISO16022.
Features
Deep Pneumatic Version
Dot Marking in the Aerospace Sector
Video
Accessories
Features
3 Marking Window sizes:

100mm x 100mm
150mm x 150mm
300mm x 150mm

Comes with Pryor's 4000 Controller as standard
Fully compatible with Pryor's PC based Traceability Software
Standard electric version with the option of a pneumatic upgrade if a very deep mark is required
Machine weight – minimum 40kg (approx. depending on machine size)
X, Y axis control – Steppermotor driven
Z axis control – manual adjustment, steppermotor version optional (EZA Upgrade)
Cable length – 3m standard (other options available upon request)
Work piece hardness – Max. 62 HRC (800HV)
Character sizes – 0.15mm – 99.9mm in 0.15mm increments
Memory capacity: up to 9000 inscription layouts
Controller connectivity options: 1 x RS232, 1 x USB (that has the option of being removed to create 2 x RS232) and digital I/O (8 in 6 out) connectivity. Optional Ethernet TCP/IP and optional Field Bus
Controller memory capacity: up to 9000 layouts
Controller features industrial grade 10.4 inch touchscreen with additional option of connecting an external keyboard
On screen mark preview and trial run features
Controller dimensions: 375mm x 335mm x 132 mm
Controller weight: 6.5kg
Power supply: AC Input 50/60Hz; 100-240VAC
Deep Pneumatic Version
The BenchDot requires no compressed air supply, making it highly efficient and significantly quieter than pneumatically powered systems. For deep marking applications, the machine also provides the option of a Deep Pneumatic Conversion Kit. This will create very deep dot marks that exceeds the basic model capability, up to 1.5mm in mild steel. This is ideal for marking engine blocks and large castings.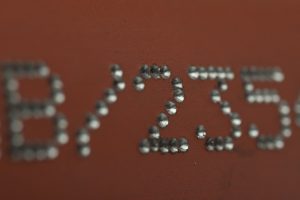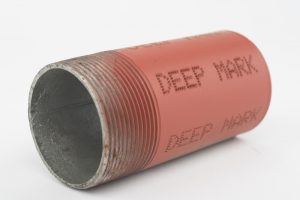 Dot Marking in the Aerospace Sector
Aerospace manufacturers and suppliers often choose the option of an added verification system that checks the quality of the codes against international marking standards, including: AS9132, JES131, RRES 90003, AIM-DPM-Guideline, MIL-STD-130, ISO15434 and ISO16022. This verifies that the mark is machine-readable, ensuring that the mark is fit for supplying data in data-driven manufacturing. Pryor also offers the option of adding a Data Matrix reader to the machine, allowing the operator to read and capture data from the marked component. This is critical for data-driven manufacturing and process control, allowing measurability and eliminating quality defects.
The BenchDot is our most popular marking system for the aerospace industry
Video
Accessories
We also have a range of accessories available for this product